Downloadable ecourse
shows you how to create


these

ultra-realistic effects…

…Without Using A Lifecast!
"How To Make & Apply AWESOME Latex Prosthetics…

Without Using A Lifecast

"
is a brand new downloadable ecourse  by

Stuart Bray

that will show you how to create these awesome makeup effects.
"Discover the techniques and tricks which I use on movies & TV shows in this six-module course. Packed with over 300 pages of amazingly detailed photographs, illustrations and text, this ecourse will show you step-by-step exactly what to do and how to do it.
Taking you through three different projects from start to finish, you will be clearly shown the processes, tricks & techniques I use in the workshop for real jobs and learn skills I teach in my live workshops. This course can now come to you saving you time and money."

__________________________________________________

Here are 10 good reasons why this ecourse is great value:
#1. Learn how to create and apply amazingly realistic, gory effects without the hassle of taking or using a lifecast.
#2. Download it instantly any time (even if it's at 2am on a Sunday).

#3. Learn in the comfort of your own home at your own pace whenever you like from someone who does it for a living.

#4. Clearly demonstrates the exact techniques and tricks used in films & TV shows.

#5. How to get great results without the need for a huge workshop or expensive materials.

#6. Use these skills to create almost limitless prosthetic makeup effects.
#7. Learn how to create realistic makeup effects for films, shows, Halloween parties, Haunts & Emergency Medical Training scenarios.

#8. The techniques and principles are used in creating all prosthetic makeups, making it an invaluable source of knowledge when starting out.

#9. This is the same stuff I teach on my courses and in makeup schools but at a fraction of the cost.
#10. Money back guarantee if not completely satisfied.
AND…CHECK IT OUT FOR

FREE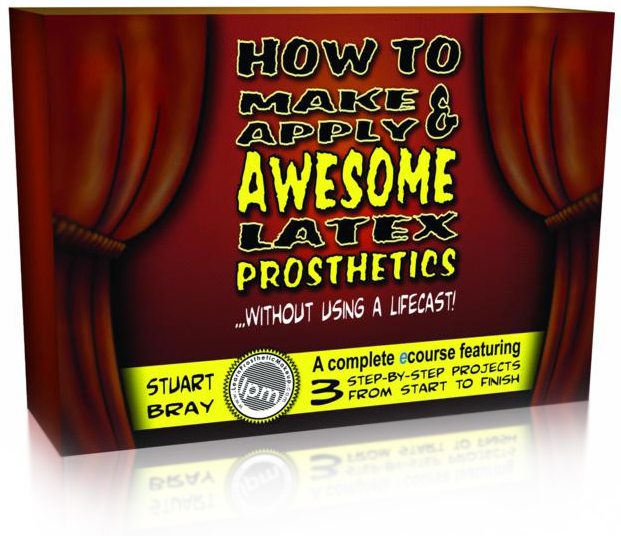 What will the ecourse teach me?
Module 1:

Your kit – What you need, what you don't, where to get it and how to save money.
Module 2:

How to sculpt using the exact same techniques I have used in the workshop for movies. Prosthetics start with the original sculpture and you'll discover how to

create the appearance of realistic

damaged flesh, skin and the fat under the surface. Also, how to

create realistic skin texture

and how to sculpt the appliance so it blends into skin.
Module 3:

How to make a good mould of your sculpt. Once you have sculpted your appliance, you will learn how to make a simple but highly effective mould so you can duplicate your sculpt, and

make hundreds of identical latex wounds

from it.
Module 4:

How to mix real skin tones from scratch simply using acrylic paints to create your own durable prosthetic makeup colours. You'll see how you can

create customised colours to match any skin tone

.
Module 5:

How to make great latex appliances cast from your moulds so you can create fantastic prosthetics with

great edges

that blend well.
Module 6:

How to apply them and

blend the colour to match real human skin

. You'll see how to deal with troublesome edges, how to blend colours, how to

create realistic skin effects

and how to get the blood looking right. And of course, you'll learn how to remove it all safely and properly.

Actual images from the ecourse!
"For many people, a lifecast is just a big hurdle if you don't have the time, budget or skills to get one.
Having had many jobs in the past where there was no time to take a lifecast, I often would create flat appliances. By allowing the flexibility of the appliance material to follow the contours of the skin, it was possible in many circumstances to create great prosthetics even though a lifecast was never used!
By using these methods and relatively cheap materials such as latex, you can create AWESOME looking prosthetics quickly and simply when you know how without spending a fortune on professional makeup materials.
The three different projects in this ecourse could be done in the home with a few simple steps to ensure a safe and comfortable working environment. Doing so means that you can create professional looking results with a basic set up.
It represents more than a year of work, and has enabled sixteen years of experience being at the front end of makeup effects in the film industry as well as teaching prosthetic makeup, to be condensed into a downloadable course.
It contains the same information, materials, techniques, advice, skills and supplier information that is used in the prosthetic classes taught in my live classes. The only difference is this course comes to you, saving you the time and expense of travel!
Although the title refers to creating and applying latex prosthetics, many of the techniques and principles are used in creating all prosthetic makeups, making it an invaluable source of knowledge when you start out in this field.
The ecourse packs over 300 pages of detailed instruction, photos and illustrations showing you how to make & apply awesome latex prosthetics without using a lifecast. I hope you enjoy it."
- Stuart Bray
The entire ecourse of over 300 pages and containing the same information which I would show you if this was a live course in my workshop is available to you right now for just £45!
This course will come to you as a direct download once your payment has been processed.

You can pay with credit/debit card or PayPal – you don't need to have a PayPal account – simply clickPay with a debit or credit card.
Most worldwide currencies will automatically be converted by the payment processer based on current exchange rates, including US dollars, Euros, etc.  See PayPal's full list of supported currencies here.

You will need to use a valid email address when ordering so that you can access your receipts and secure download location reminders.


You will be redirected to a private & secure location where all six modules are available for immediate download.

You will then be able to download each module – the whole course totals 50MB.


All files are in PDF (Portable Document Format) so you will need PDF reader software in order to view this ecourse.

Most computers have this software already, but if you are in doubt click here to get Module 1 absolutely free (file size 5MB). If you can open and read it successfully, then you will be able to view the entire ecourse.
To get free PDF reader software from adobe, click here or the button below.


If you have any questions, download issues or want to know more,
please get in touch here
Unsure about downloading?
Check out the video walking you through the easy download process right here:
YOU CAN'T LOSE WITH THE MONEY BACK GUARANTEE



If you are not completely happy with your ecourse, then you have a 30 day money back guarantee!
I want you to be completely happy with your awesome ecourse. If you are not happy with it, email me within 30 days of your order using 'Refund' in the subject line to get a full refund.

If there is an issue with the ecourse that I can solve, or in the unlikely event there is a problem with the download you can get in touch by email or the contact form.
For your security, the order is processed by PayPal. This means the transaction is handled securely by them and none of your financial information is held by me or my system.

About the author

Stuart Bray has freelanced as a prosthetic and makeup effects artist since 1994, working on many films , TV shows and pop promos both individually as as part of a team. His crew credits include Saving Private Ryan, Gladiator, The Mummy 1 & 2, Harry Potter, Dr Who, Shaun of The Dead, In Bruges and Stardust.
Stuart has extensive knowledge in all the areas involved in makeup effects and prosthetics – including design, lifecasting, sculpting, mould making, casting and application. He is a guest lecturer at many makeup schools and colleges as well as running his own workshops from his website learnprostheticmakeup.com.
This regular contact with both the industry and students has shaped Stuart's unique approach to teaching by understanding both the latest techniques in creating prosthetics and how to get that across to others in an easy-to-understand way. If you are ready to get started, click on the link below.
Click here to see Stuart's IMDb listing & credits.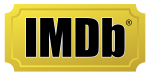 ——————————————————————-