Prosthetic Sculpting Video Tutorial
Part 3: creating skin textures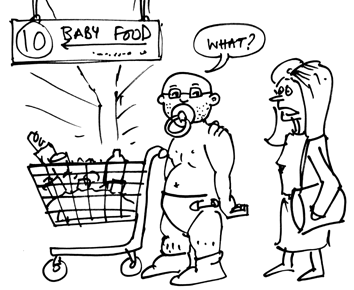 Here is part 3 of the basic prosthetic sculpting series.  I now need to start another and apply these techniques to a design.  I have one planned, I have booked the model and I shall be doing something creepy and weird.
(A makeup, I mean.  Not creepy and weird like wearing a giant baby costume while shopping. And before you ask, it's a safety pin, okay!).
As ever, I would love to know what you think – please leave a comment (good or bad) and help me make the stuff better for you.
Happy sculpting!
-Stuart
All material, images and text © Stuart Bray 2011