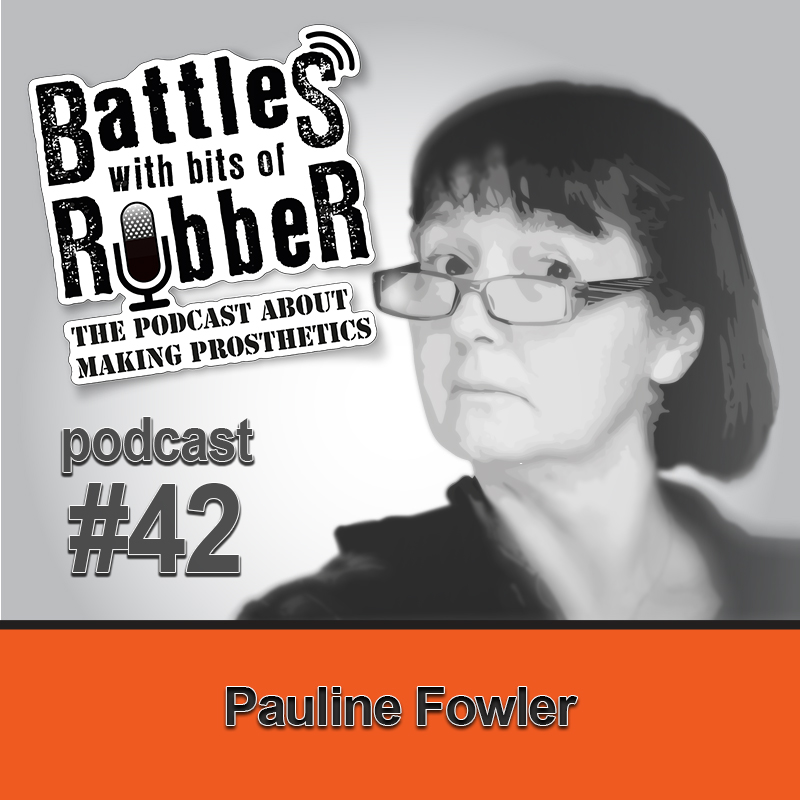 In this podcast we talk about art, what it means to be an artist, why we do it, and the challenges we face in trying to make a living doing this.
This was mostly brought about because of the fantastic conversation I had with my first ever boss when I started working in effects in 1994.
Pauline and business partner, Nik Williams run Animated Extras, an effects company specialising in prosthetics, animatronics, puppets, creature suits, fake bodies and many animals from elephants, bats, sharks…you name it.
---
Stream or download below, we are also on Spotify, iTunes, Soundcloud…wherever you get podcasts! Subscribe in your podcatcher to make sure you don't miss the latest episodes!
---
In their own words…
"From singing sloths to the putrefying corpses of Hollywood A-listers, Animated Extras have been creating all kinds of weird and wonderful things for the Film, TV, and advertising industry since 1986."
Pauline was the first person I ever saw take a lump of clay and make it look like a real person when she made a fake head of Michael Gambon for the film 'Mary Reilly'. It was to me complete and total magic, and it was an absolute delight and honour to sit with her and talk frankly about the task of sculpting. We recorded this interview at Animated Extras workshop in Shepperton Studios.

Things we cover in the chat include:
Finite existence
Having a brief set by industry v personal jobs
Working in bronze
Scans v sculpt and the life looks fake but feels real etc.
Types of sculpting and sculptors
Get the feel early rather than struggle on with wrong and try and make it right.
Watching different sculptors work when you run a company.
Photography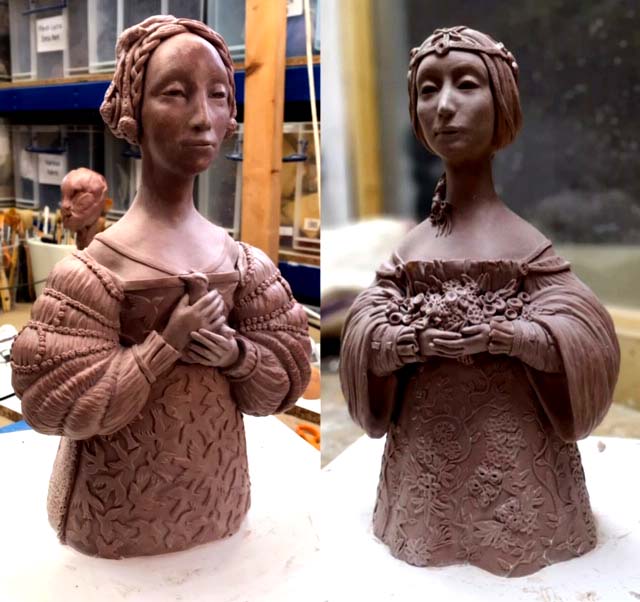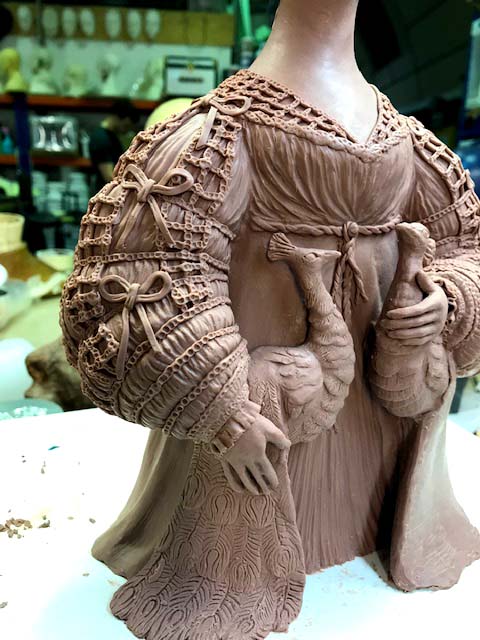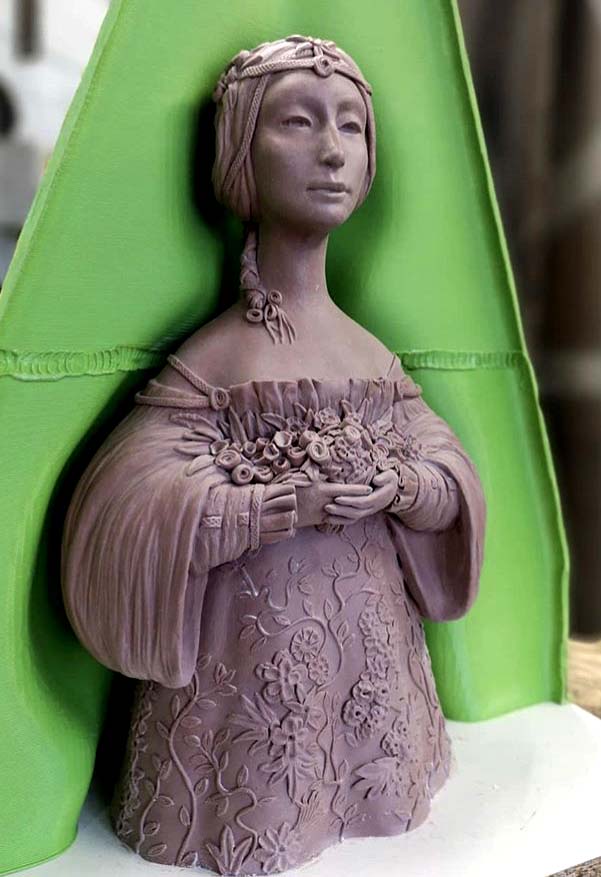 The Three Sisters Pauline sculpted in Monster Clay before being cast in bronze.
(Pauline hated plastilines before, so this was a significant development)

---
Todd and I get stuck into some deep dives about art, and how it's a joy to have a craft but also a largely unappreciated career path. It doesn't save lives or risk that of the artist by putting them in harm's way.
It often serves the artist more than the community around it, and may be seen as a selfish, luxury position and an unnecessary way to spend a life. See what you think and maybe drop us a line at stuartandtodd@gmail.com with your thoughts and experiences about that.
I mention a great podcast I listened to by Seth Godin, (the podcast is called 'Akimbo and this was from series 2, episode 9 called 'Distribution and cultural destiny') and in it he talks about how the distribution of media changed the media it distributed. From cinemas, to TV, to Home Vidoe, DVD and now streaming, each new development has reduced costs and democratised the medium. Such access means more making and consumption, but often this can also mean a watering down of quality. Is that a fair trade off or an inevitable side effect?
See what you think, I'd reccommend it. Seth is a very influential thinker and I listen to almost everything he puts out. Listen here
Lastly, here is the letter to Agnes De Mille Todd mentioned.
There is a vitality, a life force, a quickening that is translated through you into action, and because there is only one of you in all time, this expression is unique.

If you block it, it will never exist through any other medium and be lost. The world will not have it. It is not your business to determine how good it is, nor how valuable it is, nor how it compares with other expressions.

It is your business to keep it yours clearly and directly to keep the channel open. You do not even have to believe in yourself or your work. You have to keep open and aware directly to the urges that motivate you.

Keep the channel open. No artist is ever pleased. There is no satisfaction whatever at any time. There is only a queer, divine dissatisfaction, a blessed unrest that keeps us marching and makes us more alive than the others.

-Martha Graham
We'd appreciate it if you'd share this podcast with friends or colleagues who you think would get a kick out of it.  Thank you for sticking with us!
-Stuart & Todd
---
Stream or download below, we are also on Spotify, iTunes, Soundcloud…wherever you get podcasts! Subscribe in your podcatcher to make sure you don't miss the latest episodes!