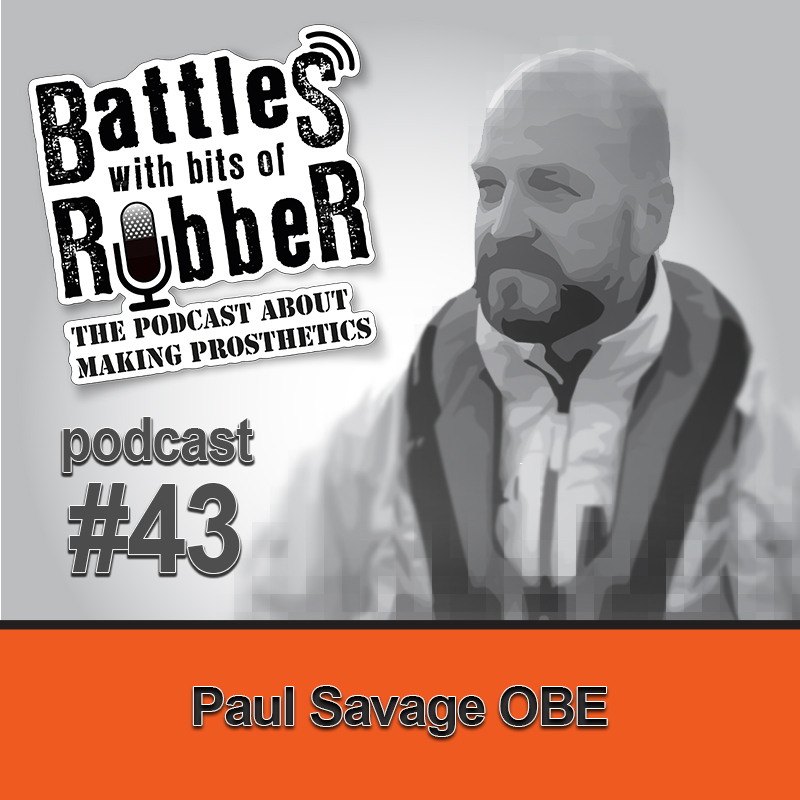 "Paul walked into a Lifeboat station on his 17th birthday and never left, initially volunteering at Poole and now at Tower Lifeboat in London. So far he has been a Search and Rescue Volunteer with the RNLI (Royal National Lifeboat Institution) and HM Coastguard for 31 years."
So reads the write-up for the honours listing of Pauls OBE from 2013, a high honour of recognition for sterling work which he continues to do within maritime medicine and emergency response. 
Training those who deal with emergency and pre-hospital medicine is no mean feat, and making sure casualty makeup used in training medical personnel is both accurate and hardwearing is a key part of that. It was because of this shared interest that Paul and Stuart crossed paths, and led to this episode of the podcast.
---
---
Casualty simulation is often an avenue makeup artists will get involved in as they can obviously add a great deal of realism to training scenarios with good makeup. Anyone who has done a first-aid at work course will no doubt be familiar with a biro mark or lip pencil line as a substitute wound.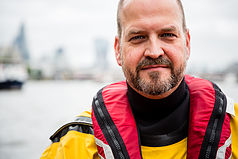 Pauls experience teaching casualty simulation revealed to him how a lack of correct reference, appropriate anatomical awareness and poor technique meant sometimes makeup being done was  not helping the simulation!
This can be both from an aesthetic point of view (it doesn't actually look very good or realistic) and from a medical diagnostic point of view if a 'bruise' looks more like a burn and then is treated as such.
He set about to change that with the training he does with his company Saviour Medical.
We are used to seeing wounds portrayed on TV and they are often overdone for theatrical effect and not realistic, with big blood sprays etc. There is a difference between the drama of a compelling story requiring larger than life effects and correct representation of real trauma.
Realistic Medical Moulage for simulation purposes
This podcast episode hopes to deal directly with that, focussing on what is important with some real insight into how best to approach. Paul made a brief list of key elements which we cover in depth in the podcast, such as:
Correct Wound:
– Looks accurate – often less is more
– Bleeds the right amount
– Skin tones accurate
– Right location, need for some surface anatomy knowledge
– Right materials used – must survive contact with the responder – no wax or tissue paper
Actor Compliance:
– Pre-brief the simulation – care of any sensitive issues
– Pre-brief wound location and ascertain actor is ok with that – we all have bits of us
we don't like!
– Pre-brief if trauma 'cut downs' to nearly nude / underwear
– Need to gain consent for the treatment interventions
– Explain symptoms that should be displayed and progression of symptoms based
upon correct or incorrect interventions
– Supply safe word to actor and treatment team
– Freshly shaved where appropriate
– Bring old clothes and a spare set to go home!
Scene:
– Supply appropriate props (inhalers etc)
– Dress scene to make the mechanism of injury realistic
– Ascertain real impact on actor (hot / cold / wet etc)
---
We mention a few books, and the ones I really like are The Sick Rose: Disease and the Art of Medical Illustration by Richard Barnnett and Special Effects Guide Of Real Human Wounds and Injuries by Benito Garcia.
We also mention a previous episode of our podcast where real carcasses of pigs (supplied by a butcher) were shot with different guns, allowing Todd to make casts of the resulting damage – many of which he then used to make appliances with accurate trauma effect!
Listen here to find out more on the episode 'Shooting Guns At Meat'.
As ever, we are so grateful to you for listening and giving us your time. If you enjoy this podcast then please mention and link it in your favourite social media platform. It really helps us grow the podcast, secure guests and bring you bigger and better shows.
---
IMATS LONDON 2019 PROMO CODE
Looks like there will be some podcast action at London IMATS 2019, so come and say hi! I'll bring some audio gear and record some bits there, and those fine folks at Makeup Artist Magazine have given us a PROMO CODE to get a DISCOUNT on show tickets.  When prompted at paytime, simply use the coupon code Bray to get £20 off a ticket!
Till next time!
-Stuart & Todd