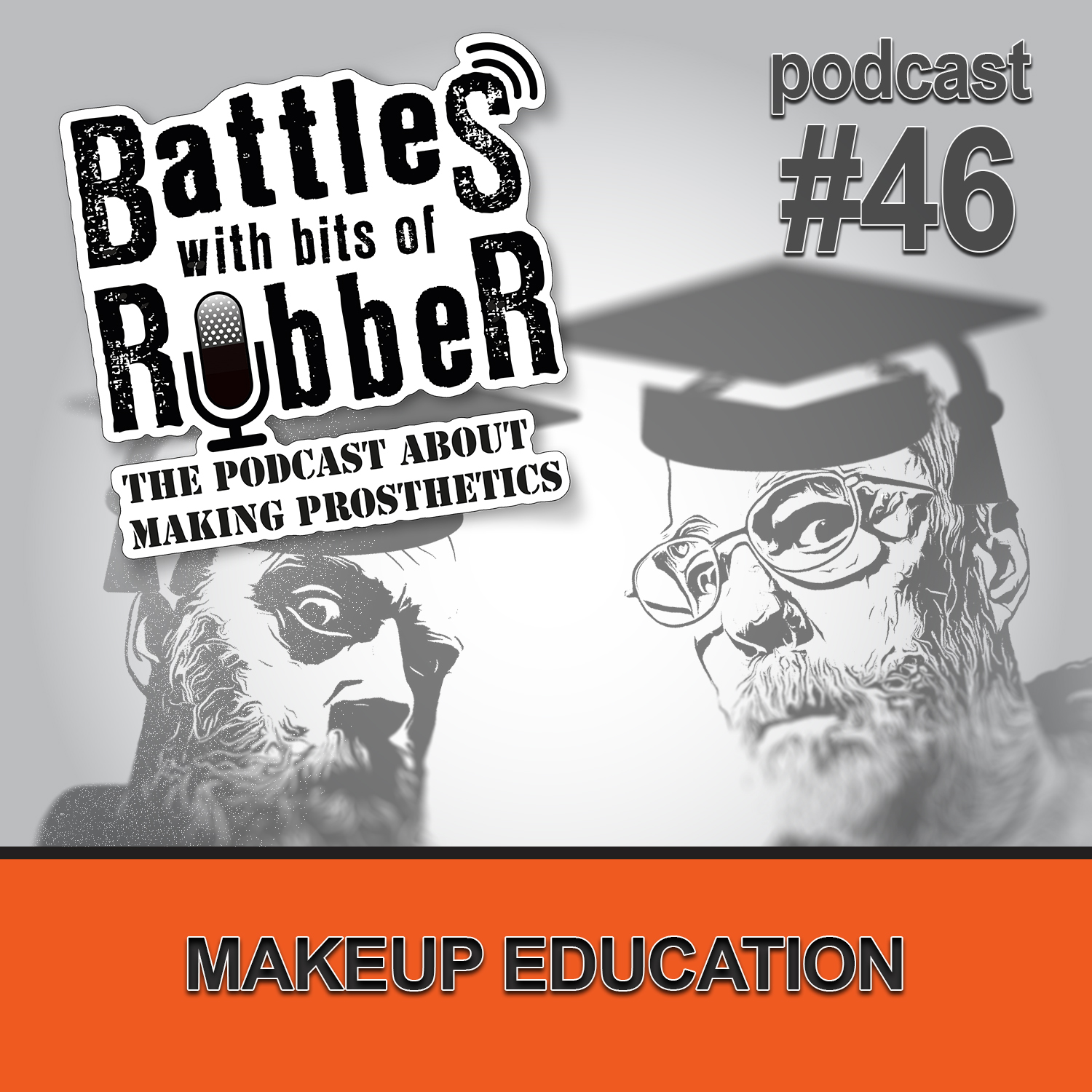 Starting Education In Makeup Effects & Prosthetics
This episode is prompted by seeing a few questions on forums about how best to learn about makeup FX and prosthetics. Where to go and what to learn?
Depending on what you want to be able to do, let's also draw a distinction between a makeup artist who sometimes will apply a prosthetic v someone who specialises in creating and applying more complex pieces.
Some people want to exist in the workshop only and have no interest in being on set all day. It takes all types but understands there is a profession which specialises in making and one in makeup, they don't always cross over, and you don't need to be able to do everything.
---
Stream or download below, we are also on Spotify, iTunes, Soundcloud…wherever you get podcasts! Subscribe in your podcatcher to make sure you don't miss the latest episodes!
---
There are some great colleges out there with tutors doing sterling work. There are also some not so great. We think that is worth mentioning and discussing.
In this episode, I mention some institutions off the top of my head which I reckon do a great job, and I have had the privilege of visiting many more and speaking with the students there.
In the podcast recording, I didn't supply an exhaustive list, and to those which I neglected to mention I apologise. The result of memory oversight. I have been overwhelmed recently by the kindness and generosity of the tutors who make huge efforts to deliver good education.
Thank you for what you do.
There are a few different paths to go down if looking to get schooling. Nowadays it essentially boils down to three main categories of training. Education systems vary across the world, but the essence of these categories remain the same.
1. Academic or 'certified' qualification level
(usually longer term)
2. Private courses & tuition
(usually short term)
3. Self-taught through books, DVD's and online sources
(usually long term & ongoing)
That free digital sculpting programme is called Sculptris and is available here: https://pixologic.com/sculptris/
The link to the blog post about training and apprentices we mentioned is here.
Rick Bakers book, Metamorphosis is out now in good bookstores! It is an epic tome documenting his lifes work, packed with pictures and info.

Check out the Joe Rogan podcast video with Rick:
---
Get in touch with us direct stuartandtodd@gmail.com
Till next time!
-Stuart & Todd