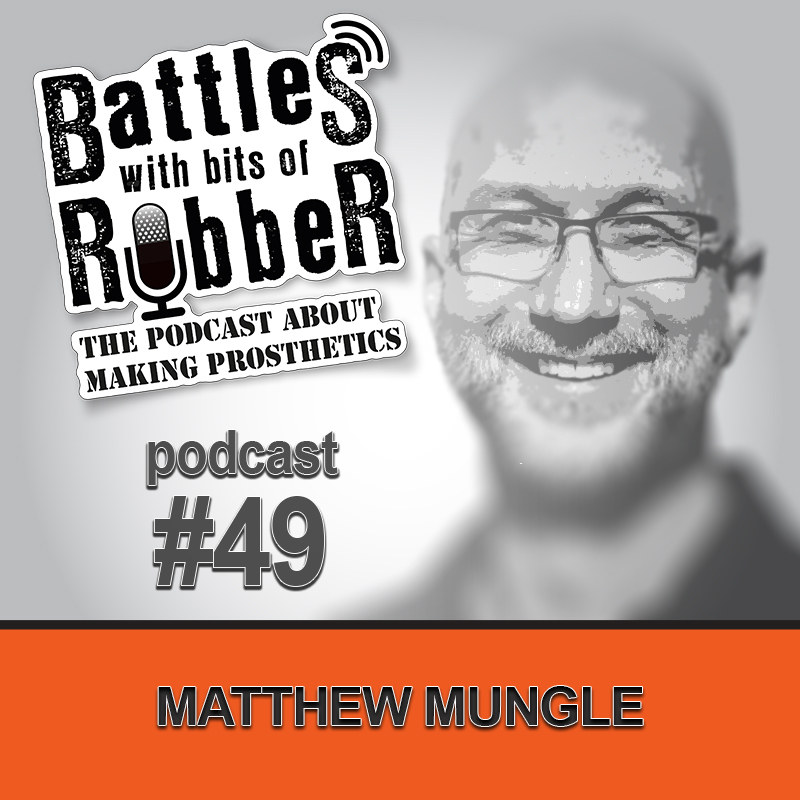 In this episode, I got to chat with Matthew Mungle and visit his jail cell!
Matthew and his company, WM Creations have been responsible for makeup effects on scores of shows and racked up a lot of awards and nominations in the process – for a deep dive into that, check out Matthews IMDb profile.
Todd and I also wax lyrical about the joys of epoxy and plaster, silicones we like for flat moulds and release agents for Pros-Aide transfers. We both like a firmer silicone as there is naturally some pressure that goes on when pressing a scraper over the back of the mould – so a soft silicone mould will compress too much and underfill if you are not careful!
Matthew talked at length about the process of taking a script, breaking it down and assigning it into a series of tasks – details which you don't often hear people talk about. He always wanted to do his own thing, and so he learned how to please a crew and producers before being a freelancer – getting the priorities right:
Learning how to delegate and let things go whilst still controlling quality.
How a job gets from words on a page to a series of jobs, and then pieces of rubber on a set.
How a TV show is like a train that leaves the station that doesn't stop until it gets to the end of the line.
Deciding what will be practical or visual fx.
Will an effect be suitable for the target audience to keep director, producer and network happy.
Discussing the effect with the appropriate crew like DOP and what to prep for.
---
Stream or download below, we are also on Spotify, iTunes, Soundcloud and YouTube … basically, wherever you get podcasts!
Subscribe to make sure you don't miss the latest episodes!
Listen on YouTube too:
---
The video tutorial I mentioned on Freeform Sculpt and Freeform Air is here. (It was a squirrel – not a duck as I mentioned).
WM Creations have a range of FX materials such as Soft Sealer, Old Age Stipple and Alcohol Colours, and are available from good retailers such as BITY in the US and The Makeup Armoury in the UK.
Thanks for listening! If you enjoyed this podcast, please consider letting everyone know – tell a friend, share this episode on the socials and leave a comment or review on iTunes if you feel moved to do so!
You can email us direct at stuartandtodd@gmail.com
Till next time
-Stuart & Todd