It stinks, it's toxic, it uses a corrosive catalyst and it isn't nice to use, but fibreglass is a workshop staple.
I have spent a fair bit of time behind a respirator patting down millions of pieces of fibreglass but this is the first time I have ever covered it in a blog. 
Naturally I figured video would be the best way of showing y'all so please mosey on down to the clip below and take a look at how this whiffy wonder will be a key player in making my Vampire come to life!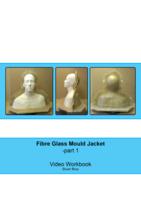 As always, I motor through a fair bit of stuff so I have put together a little companion reference download for those of you who want to look a bit closer at the whole fibreglassing thing.
To get it, just click here or the pic to the left.
Many people are curious to see how it works without having to endure the smell and this vid will take you through the process of creating a partition wall in clay, and using gel coat resin and then the laminated layers of glass fibre mat.
Some people call it GRP – it's probably the correct title – but in a workshop here in the UK we almost always call it 'fibreglassing'.  Sometimes 'lamming' (from laminating).  Anyhoo – please do check the video and if you like it, then please like it!
Comments and questions as always welcome pump fresh blood through the blog and keep me on my toes.
Thanks for stopping by!
Stuart
All material, images and text © Stuart Bray 2012 unless otherwise stated